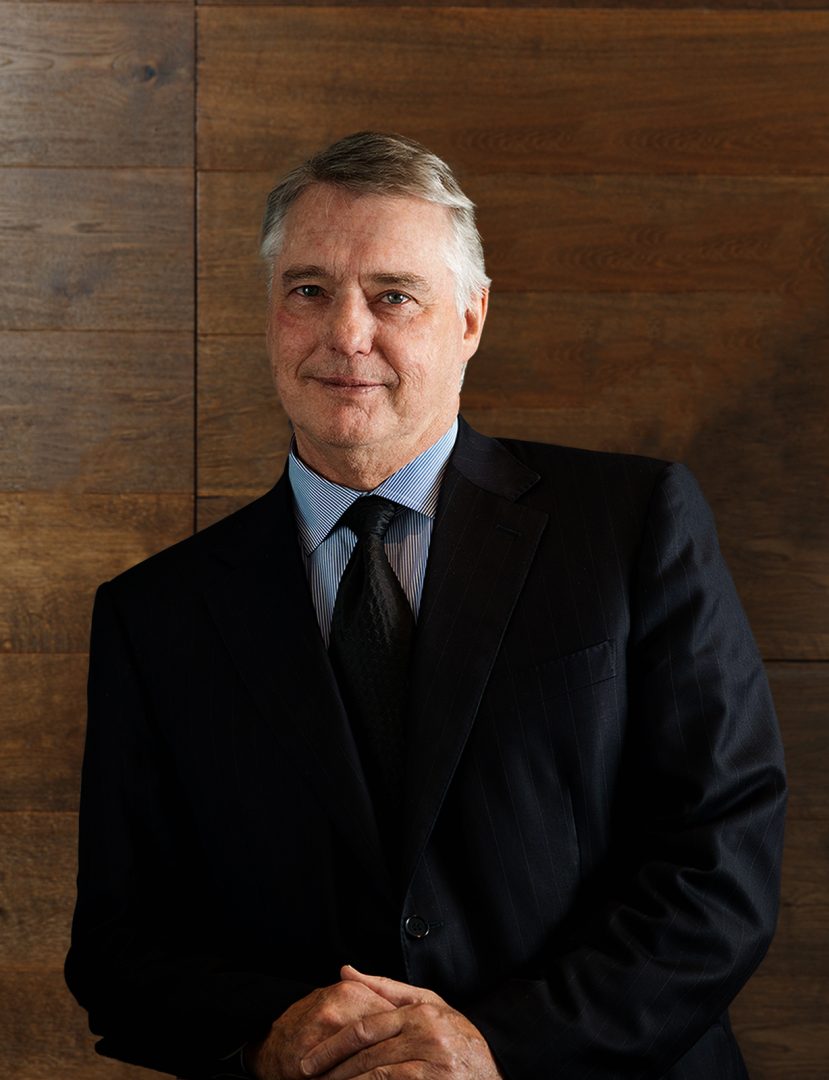 Dick Whitington QC
Admitted to practice 1979
Queen's Counsel 1996
About
Robert John (Dick) Whitington has appeared as counsel in the Federal Court, the Supreme Courts of South Australia, New South Wales, Victoria, Tasmania, Western Australia and the Northern Territory, the Family Court and the High Court, in a wide variety of jurisdictions and areas, principally in commercial litigation, and including appellate work. He practised as a barrister and solicitor from 1979 to 1985, and as a barrister on a part-time basis from 1985 to 1987.
Dick joined Hanson Chambers in 1988. In 1990 he was appointed as an investigator into the affairs of Bond Corporation Holdings Ltd and associated companies, and in 1996 he was appointed Queen's Counsel.
Dick holds the degrees of Bachelor of Laws (1972), Bachelor of Economics (1977) and Master of Laws (1978) from the University of Adelaide. Between 1972 and 1976 he was a tutor at the University of Adelaide, principally in Constitutional Law.
Professional Memberships
South Australian Bar Association — President (2006-2008); Member of Council (2004-2013); Professional Development Committee (Chair) (2010-present); Convener of Annual Conference (2010-2012)
Australian Bar Association — Member of Council (2006-2008)
Companies and Securities Advisory Committee — Legal Subcommittee (1997-2000)
Art Gallery of South Australia — Director (2010-present)
University of Adelaide Law School Advisory Committee
Practice Areas
Appellate
Civil and Commercial
Public Law
Commercial
Appellate
Banking
Bankruptcy
Building and Construction
Competition
Consumer Protection Law
Contractual Disputes
Corporate Insolvency
Corporations
Equity
Insurance
Intellectual Property
Partnership Disputes
Professional Liability
Real Property
Restraint of Trade
Securities and Investments
Common Law
Appellate
Conflict of Laws / Choice of Law
Defamation
Insurance — Disability Claims
Intentional Torts
Motor Accident Claims
Negligence
Professional Negligence
Work Injury Damages
Employment and Industrial Law
Appellate
Discrimination
Employment Contracts and Restraint of Trade
Equity
Appellate
Real Property
Succession
Trusts
Family Law
Appellate
Parenting Orders
Property
Public Law
Appellate
Administrative Law and Judicial Review
Civil and Human Rights
Compulsory Acquisition of Land
Constitutional Law
Disciplinary Proceedings
Discrimination
Mining
Native Title
Taxation
Land Tax
Payroll Tax
Stamp Duty and other State Taxes
Valuation of Land — Rating and Taxing Appeals